Kim Senklip Harvey
Well on May 4th, 2020 I found out that Kamloopa and the Fire Company was nominated for a 2020 Governor General's Literary Award for Drama. Draaaaaahhhhmaaaaa.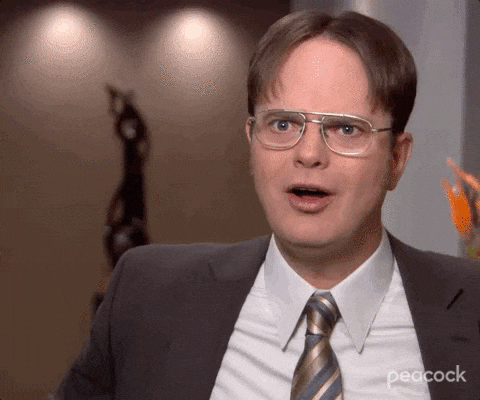 I'm humbled at the acknowledgement and to be in such a company of plays. The 2020 year had A LOT of submissions and the shortlist is filled with some incredible talent.
bug by Yolanda Bonnell
Guarded Girls by Charlotte Corbeil-Coleman
Quick Bright Things by Chris Cook and
Sound of the Beast by Donna-Michelle St. Bernard.
And did you know that an Indigenous woman has never won this award and there are 2 on the shortlist which is exciting as heck! I keep saying to peeps that the most exciting part is the amplification this award gives to the shortlist. The reach this recognition bestows because whatever your opinion is on awards - it's undeniable that it garners attention and for plays - damn we take all we can get. Espesh during a pandemic that has all but collapsed the industry.
Being nominated for a GG is a huge honour for a playwright, we don't have a Griffin, Giller or Booker. People barely recognize plays as books. Theatre is the literary cast off with no major awards or prizes that celebrate the work other than the GG so ya - I'm pumped. I'm pumped that plays about marginalized peoples, oppressed community members and theatrical artists like Bonnell, Corbeil-Coleman, Cook and St. Bernard get press, publicity and praise because playwrights are all too often underpaid, under celebrated and under appreciated.
And so I raise my hands up to the fellow nominees, to all those that submitted who grinded it out in the hall, found a publisher and in an act of great courage and vulnerability submitted and said - my story matters. I bear witness and it's an honour to be in your company and I fucking respect your ambition and greatness because writing a play is haaaard. It's fucking so hard and you did it!
Playwrights have to become proficient in dialogue, monologues, dramatic exposition, exhilarating action and are visionaries who submit to collaborate with the community and the public. We submit to co-creating with design teams, producers and community members to conjure an event together and with that I have so many people to thank.
The Fire Company:
Maddy Henry
Cris Derksen
Yolanda Bonnell
Jessica Schacht
Michelle Chabassol
Samantha Brown
Kaitlyn Yott
Lindsay LaChance
Sam McCue
Emily Soussna
Daniela Masellis
Who all collaborated on bringing Kamloopa to life. To the original producing companies WCT, Persephone, The Cultch and NAC IT. To Charles Simard and the Talonbooks Family and a special limelet to Nancy Saddleman who did the ńselxcin translations.
The translations were also an incredible amount of complicated work because the concepts needed detailed evolutionary translation. We sat in her house on our rez and I witnessed her lovingly nourish the story with her Syilx knowledge. I am so grateful for everything she taught me and the transcendence she gifted us. When we got to the end of the play she smiled and said "here ya go" we hugged and I cried and I said now the story is complete. Being able to publish ńselxcin was incredibly important to honour the Ancestors, ways of thinking and open up the worlds of the story and you can hear about a part of that adventure on this podcast.
I also want to give a special thanks to Kimi Clark and Jessica Schacht who led the creation of the Fire Zine which continues to be a powerful companion to the experience of reading Kamloopa and to LaChancey for a generous forward that lands us in the worlds of what the whole company worked so so so hard to achieve. I also want to thank the Banff Centre espesh Brian Quirt and Jenna Rodgers who made the space in the playwrights lab which was monumental to writing her and you can read more about my experience here.
I also want to give thanks to all the Indigenous playwrights, in particular the femmes, women and non-binary artists who came before me. From Marie Clements to Jani Lauzon there is a whole community of storytellers that came before the reckoning against white supremacy in the world and arts began and whom the Canadian theatre community failed to recognize and celebrate and I say this - I would not be here without your hard and all to often ignored work. I read your stories, I respect your practice and it's an honour to be an ascendent.
Kamloopa traversed through a creative cosmic canal and was fighting for herself from the get go. I think because the industry is so product and results based, people believe opportunities are just sort of handed to me because that is all they see, but this couldn't be further from the truth. Kamloopa demanded an advocate and she ignited me to fight for funding and respect and it's been a long 5 years of working damn hard for Kamloopa to be afforded the dignity she deserves and this nomination truly honours the work, lives and perseverance of Indigenous peoples.
So congratulations to all the nominees and to every writer, especially playwrights who are in the muck, never getting paid enough and working it out for the love of the story. I am in service to so many and I'm honoured to work out of respect for the Ancestors who came before me and to those future Ancestor yet to come. I love you deeply.
Limelet and sechanalyagh,
Kim.
p.s I also got into Law school to do my PhD and I can't decide if my wardrobe should be Elle Woods or Kim K vibes. Thoughts?