Kim Senklip Harvey
The Significance of Where You Come From
I've spent the last 4 days on the Tsilhqot'in at my families homestead on the rez. This Land is full of memories and stories that live in the trees, the smell of the soil, the sounds of the awakening Chilcotin River and they get ignited in the fires we have every night. I've been doing some deep work under the stars that are so clear you reach up to touch them only to remember they are a members of a different community of cosmos. 
When I introduce myself to people and we are doing it in an Indigenous centered way - aka beyond the colonial first and last names, which by the way, is one of the stupidest time wasters I've ever experienced. White folk, Newcomers, Displanted community members - can we please always make the space to at least say where you live and presence where your relations are from. Those 2 pieces of information, which take 7-10 more seconds, give us so much more context of who you are and how we can best receive you. 
It is always a bit absurdist when we've got a mix of Indigenous and non-Indigenous people introducing themselves and it goes something like this:
Lead: Hi Everyone, can we please go around the room and introduce ourselves.
Johnny: Tânisim my name is Johnny, I'm Plains Cree from the Saddle Lake Nation which is what Settlers now know as the central Alberta area. I currently reside on the unceded territories of the Squamish , Tsleil-Waututh, Musqueam and Sto:lo Nations. 
White Lady: I'm Karen from accounting. *insert small wave.
                                                                            Me
C'mon Karen! Help us out a bit! At the break what am I supposed to say?! I literally know nothing about you, your family or the land you come from. I guess I could be like "uh so it's Karen right? And hope you say a little bit more about yourself. Versus me and Johnny who gonna be like "Yo Johnny, Saddle Lake is a beautiful area! Is that Treaty 6 Territory?" Then Johnny is most likely going to respond and speak about how he got to the Unceded territories and probably his Grandma.
I'm of course over generalizing but knowing the land and the people you come from is one of the unifying protocols for almost all Indigenous peoples. This information presences your Ancestors, the histories and present realities of your people and since you are a reflection of the land, it will helps me understand who you are a bit more.
I will make an offer that this is what Karen could say next time:
Karen: Hi my name is Karen Williams, I am a 4th generation Settler originally from Oxfordshire. My family settled in Northern BC on the traditional territory of the Dakelh Nation and I've live on the unceded territories of the Squamish , Tsleil-Waututh, Musqueam and Sto:lo Nations for almost 10 years since entering University.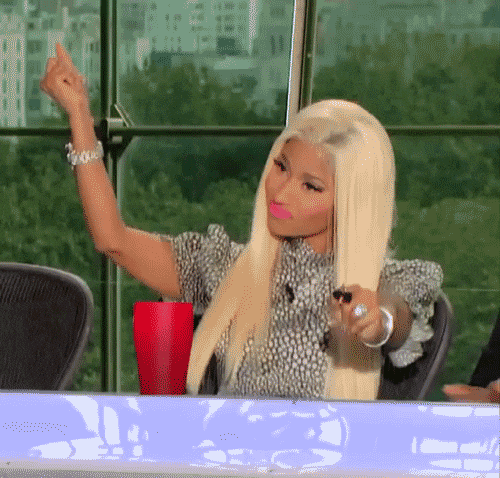 Heck yes Karen!!! All of a sudden I have a wealth of understanding of who you are, your history and your migrations. I will probably google where the fuck Oxfordshire is on the break but I have been introduced to your kin and for me as an Indigenous person, that's the first point of contact that allows us to respectfully start to bear witness to one another.
For me, when non-Indigenous people do this, I see their Ancestors arrive next to them, I see flashes of history, battles, I start to contextualize the level of Settlerism's via your generation of landing here and I can think about your intersections with the Indigenous peoples by you stating where your Ancestors settled. It brings you fully into the room and I can start to engage and connect with you. It's a protocol that brings us to one another.
When I say I'm from the Tsilhqot'in, I presence the harsh reality of this environment with sometimes 40+ degree weather in the summer and -40 winters, which makes the bark on the trees thick, tough, weathered. I bring into the room the Salmon that travel over 550km in the Sto:lo river to come feed us and spawn for the next generation. I bring into the room the 6 murdered Tsilhqot'in Chiefs. 
On this trip, my cuzzin's and I went on an exploration down to the Chilcotin River from the homestead in search of a cougar den. Nawww but kind of! My Uncle's been saying that something's been killing dogs and horses down near the river and boy did we find some bones. This area is full of incredibly powerful animals and beings and on this trip I've even heard about the area where the Sasquatch lives and heard stories of sightings.  
As a displaced urban Indigenous person, these trips to the Motherland to visit my kin are beyond measure. They nourish my spirit and fill my lungs with air and stories that can only be done from this place. They remind me how and to whom I'm telling stories. 
I remember when I was a lot younger someone asked my Pa if he would ever move from the Coast and or Interior Salish territories and his response was immediate and succinct "Why would I move. My people have been here for thousands of years, this is my home. Why would I want to be anywhere else."
I love being on my traditional territories and my adventure continues tomorrow when I'm off to the Syilx Motherlands. 
With Indigenous love for the land, my peoples and with vigour for the new relationship we must urgently create with the Non-Indigenous peoples,
A special sechanalyagh to my Aunty Barb and Uncle Vic for your time, stories and love and to the rest of the family see you at Boston Pizza at 6pm tonight in town!!!
Kim